Thanks for dropping in....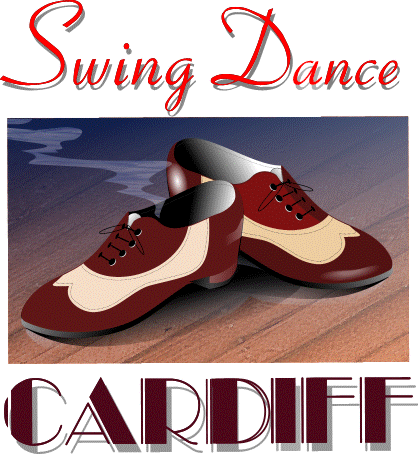 DANCE QUIZ NIGHT.
8 teams battled it out at our Dance Quiz Night. Top team name had to be 'The Prescott Swingers'. Winning team, 'The Abandoned Women + Ian, were close but worthy winners & rewarded with our Dance 'Oscars'...Garden Gnomes!

JAZZ.BBC2 T.V.
Follow this amazing documentary over
12 compelling hours.
Our Next Social Event: FRIDAY 6th JULY
THE JUMP JIVE CARDIFF BAY BOP.
With DJ Pete Quinnell.





Welcome to the Jump Jive Cardiff web site, the home of Swing Dance here in South Wales.

The Dance Styles we teach are:
Swing Jive.
Perfect for absolute beginners. Our new starters routine will have you up and onto the Dance floor fast. An ideal intro level to...

The Lindy Hop.
The Classic 'Savoy Ballroom' style partner dance.
Suitable for improvers and intermediate to Int/adv.
The style where steps come from all directions.

We run our classes in 6 week Short Courses.
For details check out the Dance Class Diary.
Events and Announcements
Updated June 26.2001.
We cater for a wide range of ability, experience and age.
Partners and singles welcomed alike.
Our Class rotation ensures that everyone participates equally.





Rip up the rug with..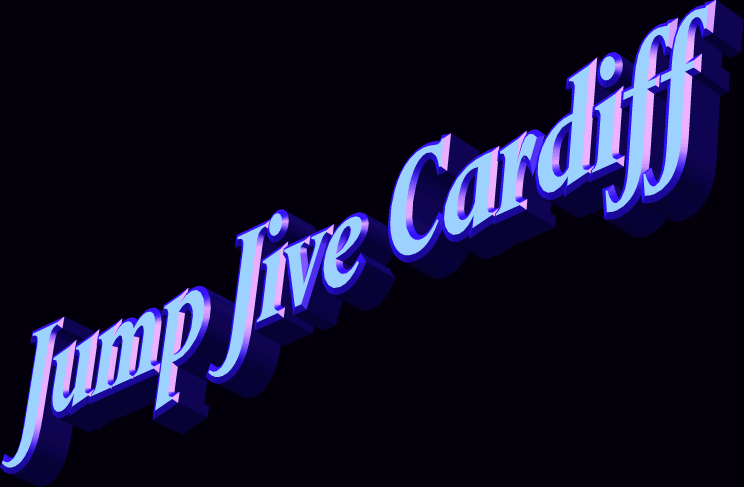 Swing Jive
Lindy Hop
American Shag
Jitterbug Stroll
Cardiff Stroll
Partner Stroll


Spillers Records.
Check out the Oldest(and wisest)
Disk Shop in Wales.Jump Jive specialist section
devoted to danceaholics.
Cardiff City Centre, near The Hayes outdoor Cafe.